OBDResource 315MHz Programmed GM Equipment Sensor 13598711 Tire Pressure Monitoring System Replacement TPMS Sensor Set of 4 for GM Vehicle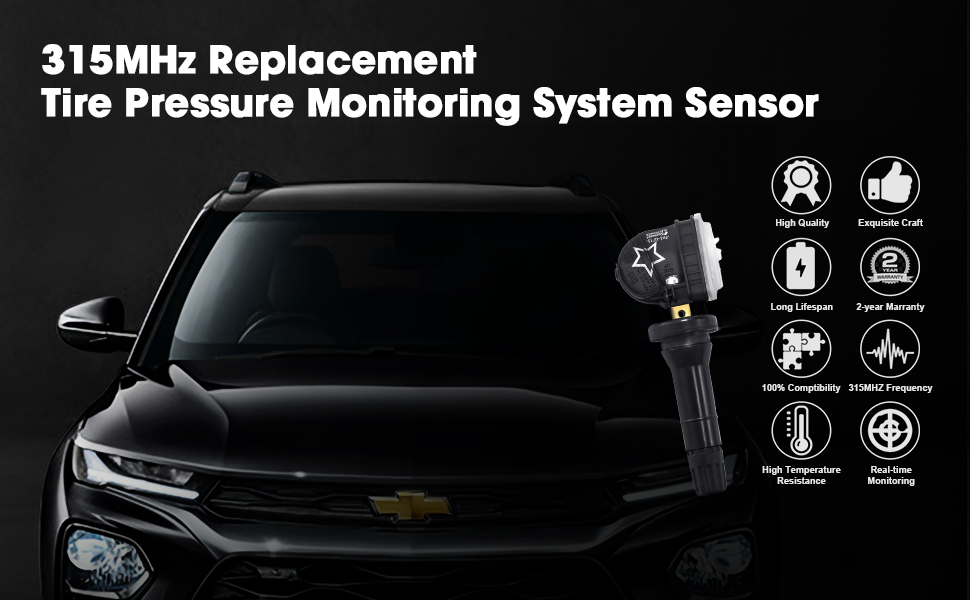 OBDResource TPMS sensor are manufactured to meet expectations for fit, form and function, offering high quality and great value.

Replacement sensor made of industrial-grade composite for maximum durability, providing a competitively priced, yet quality alternative to unbranded aftermarket components.

Avoid insufficient tire pressure and reduce tire wear.

Prevent tires pressure inconsistent resulting in car steering deviation.

Real-time monitoring of tire pressure and temperature to prevent puncture.

13598711 315MHz sensor had Pre-programmed and OE validated, can be used directly after installation.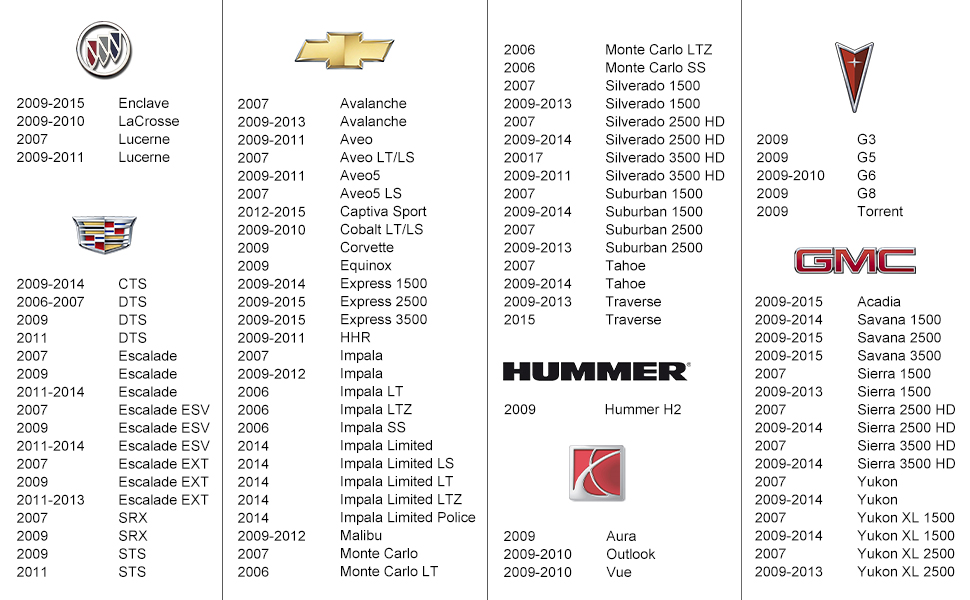 When we need to replace the TPMS sensor ?
It is time to replace TPMS sensors when a yellow TPMS symbol or position-specific is displayed on the dashboard instrument panel.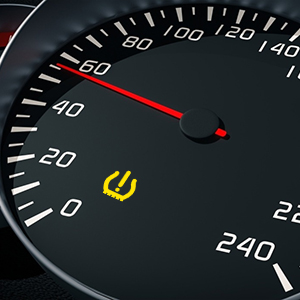 How to let the car recognize new sensor ?
a) TPMS reset tool relearn: For this relearn method, user have to let the GM vehicles into the tpms relearn mode first, recommend referring to the user manual of the car or going to various platforms to learn to download videos.
Make the gear in P position.

Use cruise to choose TPMS re-learn mode in the dashboard settings.

Horn will ring once and TPMS indicator flashes, then learning mode has been entered successfully. If equipped, the message center will display the front left (LF) tire.

Follow this order Complete sensor relearning with tpms relearn tool: Front left-Front right-Rear right-Rear left. After all sensors reseted, the car horns twice means TPMS re-learn finished.
Must use diagnostic with TPMS OBDII function.

Turn ignition ON, connect the OBDII Cable/Module to OBD connector.

Follow the diagnostic screen's learning instruction until OBDII learning successful.

Drive for 20min if the TPMS warning lamp remains ON.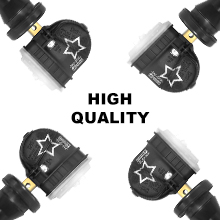 Strict Quality Control
All of OBDResource sensors undergo multiple quality control checks at each step of production, including appearance, battery life, frequency signal, and PSI accuracy. it's also checked again before shipment to ensure each part lasts for years to come.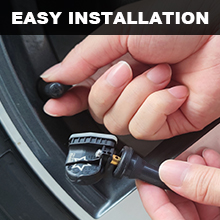 Simple Installation Steps
Step 1: Lift your car, remove tire and the valve stem core to allow all the air to escape, then strip away the tire.
Step 2: Remove the old sensor.
Step 3: Insert the new TPMS sensor through the rim hole.
Step 4: Inflate the tire, check the balance before installing the wheel.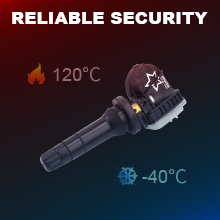 Suitable for multi harsh environments
Industrial-grade composite for maximum durability, withstand -40℃ to +120℃ temperature, Safety in hot weather, heavy snow, heavy rain, heavy fog.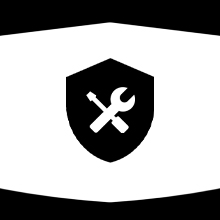 Save Time & Money
High tech smart chip, stable connection, up to 10 years of powerful battery life, boasts the same superior sensor quality as an original factory one, saves you a lot of money and time.