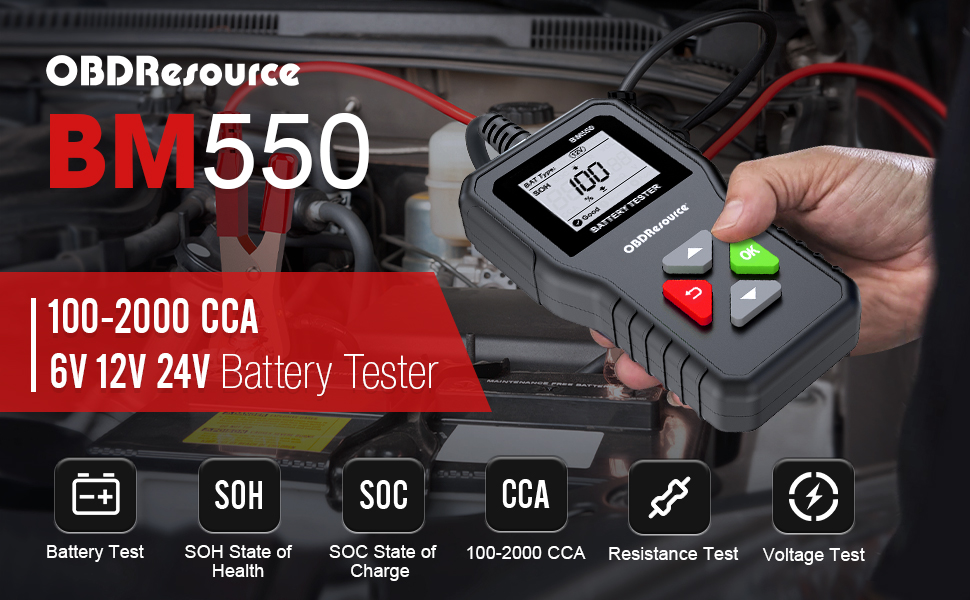 BM550 Battery Tester Key Features:
1.Works on 6V12V 24V batteries, battery ratings from 100 - 2000 CCA.
2.Quickly and accurately display the status of the car battery, including voltage test, resistance test, SOC test and SOH test.
3..Plug and play, enter the battery voltage and CCA on the battery tester to quickly test.
4..Supports in-vehicle and out-of-vehicle testing without removing the battery.
5.Safe design of reverse connection protection.
6.Simple and effective tool designed for DIY enthusiasts, car factories, garages, car battery manufacturers and more.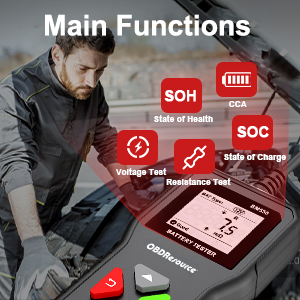 A Must Tool For Car Owner
It measures the actual cold cranking amps(CCA) ,capability of the battery,the State of Health(SOC),the State of Charge(SOH)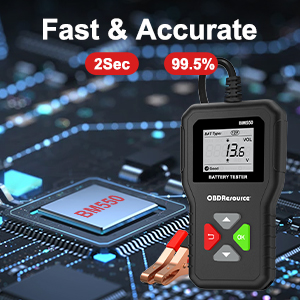 Accurate and Fast Test
With the bulit-in intelligent microprocessor which makes test fast and accurate, compared with the US Midtronics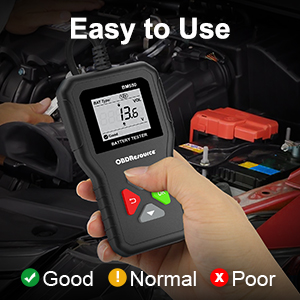 Battery Health Test
Even a beginner can use this battery tester to analyze any 6V/12V/24V batteries easily.
The battery tester will display test results: "Good, Normal or Poor", concise and easy to understand for your quick reference.