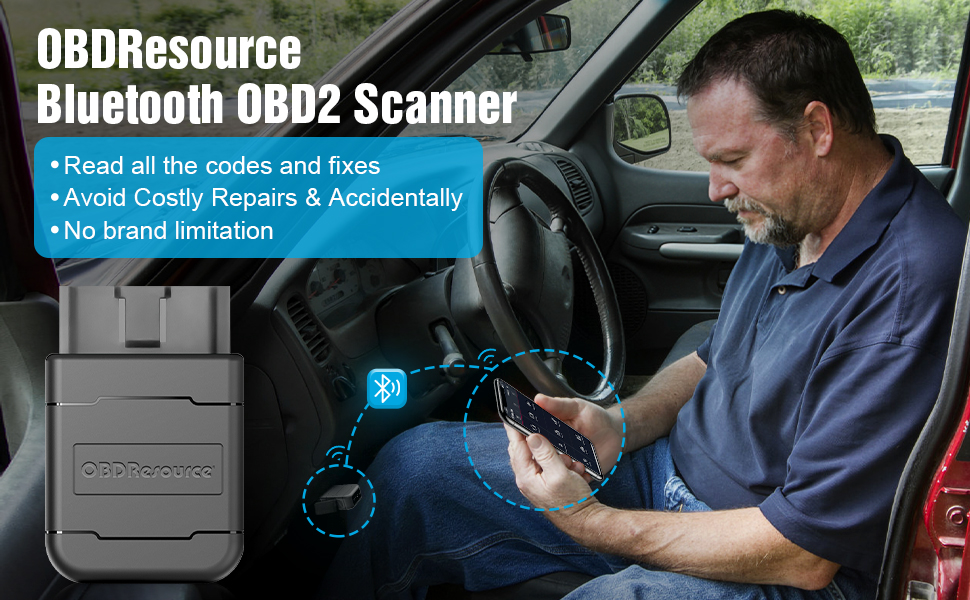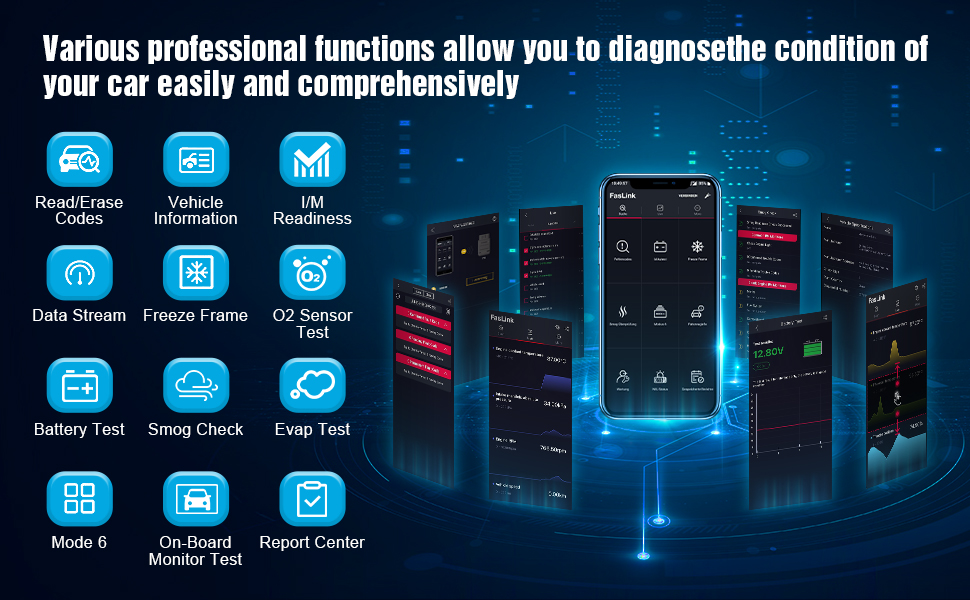 What can OBDResource Bluetooth OBD2 Scanner do?
Read Codes & Erase Codes: Quickly read and clear the error code in a few seconds, help you save time and money.

Evap Test: Prevent gasoline vapor evaporated from the fuel tank of the car from being discharged into the atmosphere.

Data Stream: Display various vehicle real-time parameters, Show each data source as a Graph, Gauge, or Digital Display. iOS supports 4 parameters comparison and Android supports 2.

O2 sensor test: Detect the oxygen content in the mixture.

Real-Time Battery Test: Show the real-time voltage changes to monitor your battery health.

Vehicle Information: Access important info & specifications on your vehicle such as brand, years, VIN Code etc.

Freeze Frame: Get a snapshot of the state your vehicle was in when the check engine light came on.

Smog Check: Determine if your vehicle will pass an emissions test.

Mode 6: Advanced test results for On-Board Diagnostic System Monitors.

Repair Reports: Generate a comprehensive report for the DTC, containing the definition, possible causes, saving you time and money.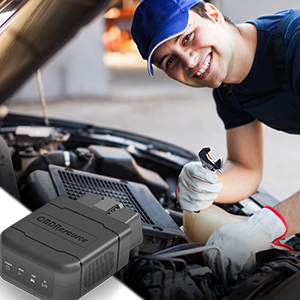 Avoid Costly Repairs & Accidentally Become Your Friends' and Family's "Car Guy"
Being armed with accurate, detailed information is the best way to avoid car repair scams with OBDResource diagnostic scan tool, you can walk into the repair shop confident with potentially saving you a trip to a garage and hundreds of dollars. When you need to bring your car to a mechanic, it also gives you peace of mind. You can even use the app to perform at-home repairs and save!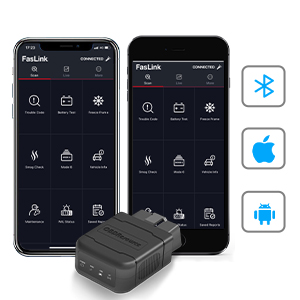 Supported
Software: FasLink X, Torque, OBD Fusion
Operating Systems: Android, iOS
Bluetooth 4.0 connectivity: Bluetooth 4.0 supported direct connection with the app without the Bluetooth pairing of the operating system.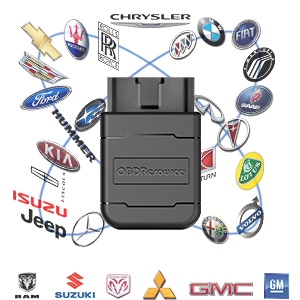 Vehicle Compatibility
Works with most OBD2 compliant vehicles. works with 1996 and newer cars, SUVs, MPVs, mini vans and light trucks sold in the United States. Plus advanced automotive networks commonly used in many late-model GM, Ford and Mazda vehicles. Our code reader are applicable to 12V petrol vehicles compatible with standard OBD2 protocols, 12V small diesel vehicles with a load of 6.5T or less supporting the OBD2 protocols.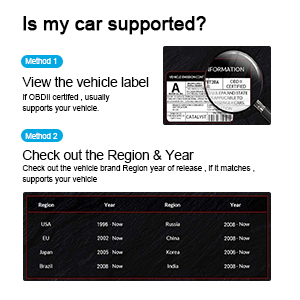 Compatible Multi-Protocol Support
SAE J1850 PWM (41.6 Kbaud)

SAE J1850 VPW (10.4 Kbaud)

ISO 9141-2 (5 baud init, 10.4 Kbaud)

ISO14230-4 KWP (5 baud init, 10.4 Kbaud)

ISO14230-4 KWP (fast init, 10.4 Kbaud)

ISO15765-4 CAN (11bit ID, 500 Kbaud)

ISO15765-4 CAN (29bit ID, 500 Kbaud)

ISO15765-4 CAN (11bit ID, 250 Kbaud)

ISO15765-4 CAN (29bit ID, 250 Kbaud)