TPMS Relearn Tool works on most GM series vehicles (Compatible with Opel, Buick, Cadillac, GMC, Chevy) manufactured for the North American market.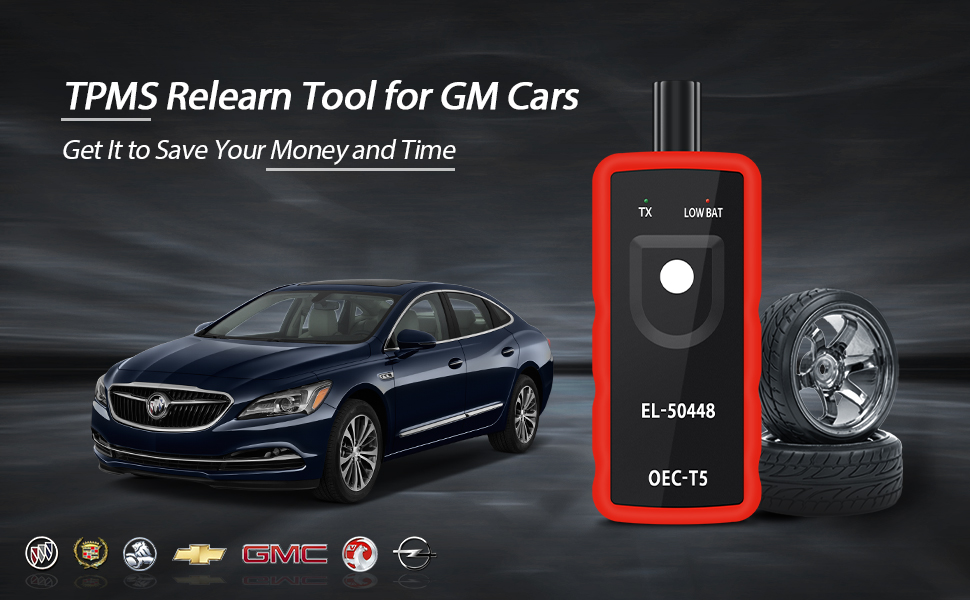 Applicable Models
Factory Tested Models:
l2006-2019: For almost all GM Series vehicles: Buick, Cadillac, Chevy, GMC,Opel
l2010: Acadia, Enclave. OUTLOOK, Traverse (VIN R/V) ,Allure, LaCrosse (VIN G), Antara. Captiva, Terrain, Winstorm, Avalanche. Escalade, Suburban, etc.
l2011: Astra,Avalanche. Escalade, Suburban, Tahoe, Yukon (VIN C/K),Aveo, Barina (VIN S/T), Buick Excelle, Buick Regal (China), Camaro (VIN F), Canyon, etc.
l2012: Camaro (VIN F), Canyon, Colorado (VIN S/T), Caprice PPV, Captiva Sport, Chevrolet Cobalt (2809), Colorado (Other IO), S10 (South America), Corvette.etc.
l2013: Barina(5376837), Camaro (VIN F) (3106), Caprice PPV (3105), Captiva Sport (3101), Cobalt (3107), Colorado, Colorado 7, S10, Trailblazer (5392270),Combo-D, Corvette (VIN Y) (3104).etc.
Customer Tested Models:
l2006-2013: Corvette, Nissan Frontier, Cadillac Escalade , GMC Acadia, GMC Yukon Denali, etc.,
l2014-2015: Acadia, Buick Enclave, Buick Encore, Buick Lacrosse, Cadillac ATS, Cadillac CTS , etc.,
l2016-2018: Acadia, Buick, Buick cascada, Cadillac XTS, Chevrolet Express 3500, Chevrolet SS Sedan, etc.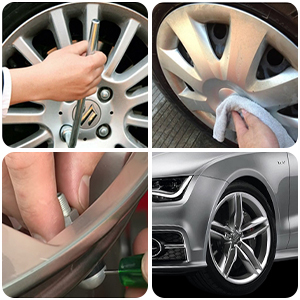 When do u need the TPMS Reset Tool E508 ?
After New TPMS sensors installed,let air out or add air into the tire but couldn't make the system recognize new sensors.

Do tire rotation or replace tires but don't have a quick and easy way to let ECU relearn new tire information.

Low tire pressure or leakage /replacement or installation of tire pressure monitoring equipment / tire replacement, sensor damage, etc. After those problems solved, TPMS needs to be reset.

When tire pressure indicator light ON, the maintenance performed, the tire pressure needs to be reset to turn off the TPMS light.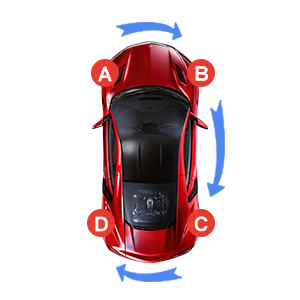 How to use TPMS Relearn Tool ?
Set the car in TPMS learning mode

Start relearn process from front left tire

Point antenna on correct position, pressing or releasing power button once the speaker chirped move to the next tire

Follow the order to TPMS sensor,front left, front right , rear left, rear right. If you have some question for operate.(Please install the 9V battery before use).
How to get into TPMS Learning Mode ?
Make the gear in P position.
Use cruise to choose TPMS re-learn mode in the dashboard settings.
Horn will ring twice and the TPMS indicator flashes, then the learning mode has been successfully entered.
Before tire pressure monitoring system works normally properly, the body control module will record ID information of each position in the tire pressure sensor.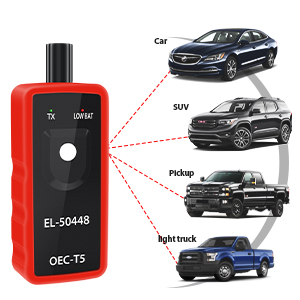 Attention
Please find a good quality 9V battery

It works for light trucks but not for heavy trucks more than 4 tires truck

When using TPMS Relearn Tool, please make sure your antenna in correct position.