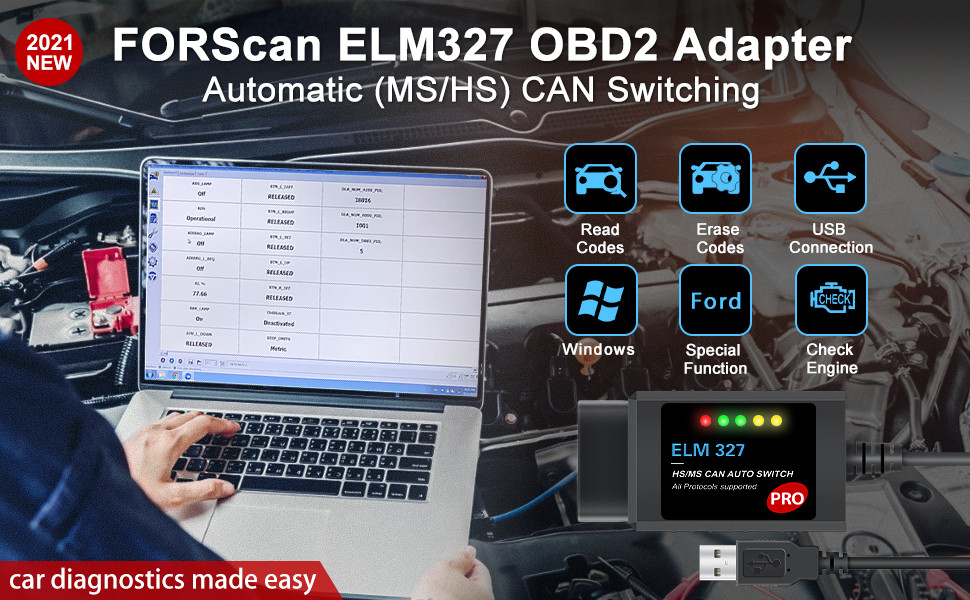 Looking for FORScan ELM327 OBD2 adapter that simply works?
You need This FORScan OBD2 Adapter. It follows standard and popular protocols, offering best translations of OBD2 interface found. Designed for FORScan for running free features, or upgrade to paid software for coding and modifications.. Easy to use scanner with USB connection, you can get pro-level car diagnostics and programming from our service.
Enjoy an adapter which:
--Transform medium/high speed (MS/HS) CAN automatically
--Read/erase fault codes from ALL modules
--Read vehicle configuration, actuator tests
--Live Data: Air Flow Rate, Engine RPM, Vehicle Speed, Intake Air Temperature
--Injector coding, programming, coding, adaptations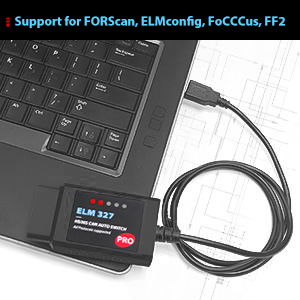 Operating Systems & Software
Supported operating systems:
All Windows versions - XP, Vista, 7, 8, 10
Supported OBD2 software:
Forscan, ELMconfig, FoCCCus, FF2
Supported Modules:
PCM/ABS/HEC/LHID/RHID/VDM/4X4M/ACCM/ACM/ACU/AFCM/ (AFS/ALM)/AFS/AHCM/AIM/AM/APIM/ARC/A-STOP/ATCM/AWD/BCCM/BCM/BCMii/(BCM/GEM)/BECM/HSWM/HUD/HV/HVAC/IABM/ICA/ICCM/ICM/ICU/IPMA/LTM/MID/NGSC/BPM/RCC/CDP/CLM/DABM/DCSM/EATC/RESCU/RHVAC/DRDM etc.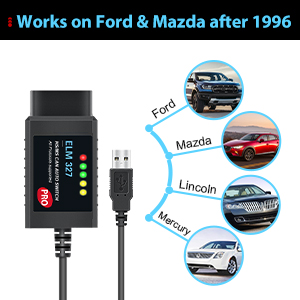 Supported brands and models
Supported Ford models:
Focus, Mondeo/Fusion, Kuga, S-Max, C-Max, Transit, Ranger, F150, F250, F350, F450 and pickup trucks.
Also works with Lincoln, Mercury & Mazda produced after 1996.
Note:
Does not work on trailers or semis.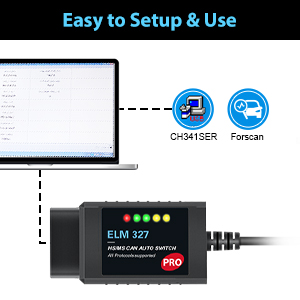 How to use
Step 1
Download FORScan software and CH340 USB driver from sw.forscan.net, install on your laptop.
Step 2
Do the setting on FORScan software: (Click "Settings"——click "Connection"——choose "MS-CAN support"——choose "RTS Relay").
Step 3
Connect FORScan OBD2 Adapter to your car OBD2 socket, and connect usb to Computer, now it is ready to run the DATA.