TPMS19 tpms tool is a Tire Pressure Monitor Sensor Relearn Tool customized for F150/ Lincoln/ Mercury/ Mazda series vehicles.
It's a Essential Super Simple, Faster, Mini TPMS Tool for "Sensor Relearn Reset Procedure" after tire pressure sensor replacement, tire pressure alarm remove or exchange tires.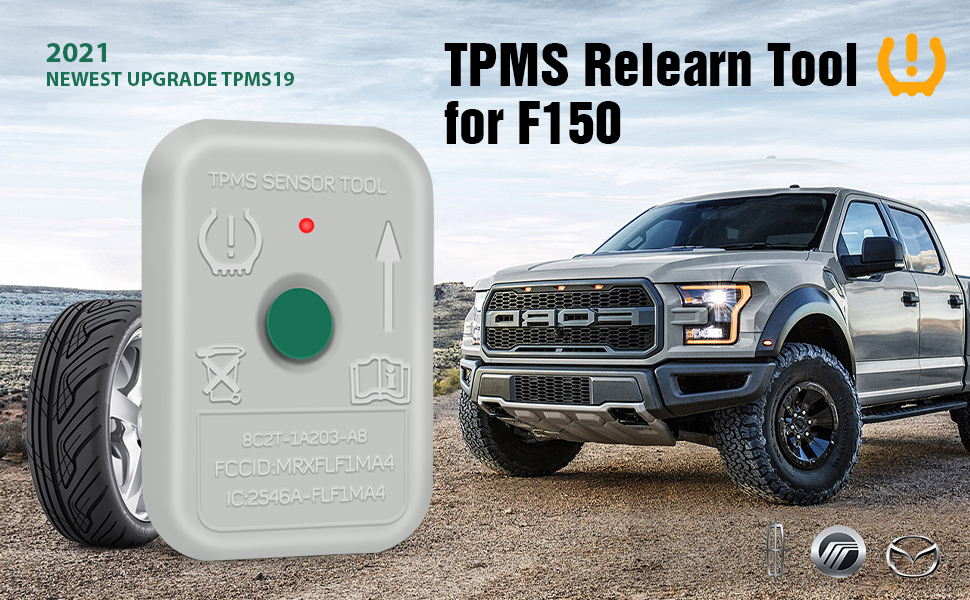 Applicable Models:
2007-2020 F-150, Mustang, Edge; 2006-2020 Escape, Explorer;
2008-2020 F-250 F-350 F-450 F-550 Super Duty;
2008-2020 Expedition; 2008-2020 Flex;
2008-2020 E-150 E-250 E-350 E-450 Econoline Vans;
2008-2016 Fiesta; 2007-2020 Focus,Fusion;
2008-2020 Crown Victoria; 2011-2020 Transit Connect;
2008-2020 Taurus; 2014-2020 Transit;
2006-2020 Ranger; 2012-2020 C-Max;
2007-2020 Lincoln MKX, MKT; 2008-2020 Lincoln MKZ, MKS, Navigator;
2008-2011 Lincoln Town Car; 2007-2010 Lincoln Mark LT; 2015-2020 Lincoln MKC;
2006-2010 Mercury Mountaineer; 2006-2020 Monterey; 2006-2011 Mercury Mariner;
2007-2011 Mercury Mlian; 2006-2010 Mercury Grand Marquis; and more...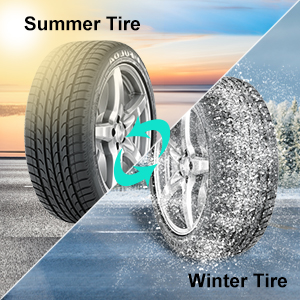 When you need this tire relearn tool?
1. New TPMS sensors installed, letting air out or adding air into the tire couldn't make the system recognize new sensors.
2. Do tire rotation, didn't have a quick and easy way to let ECU relearn new tire information.
3. When tire pressure indicator lights ON, after the maintenance performed, the tire pressure needs to be reset to turn off the TPMS light.
4. Low tire pressure or leakage /replacement or installation of tire pressure monitoring equipment / tire replacement, sensor damage, etc. After those problems solved, TPMS needs to be reset.
5. Exchanging the winter tires or Summer tires.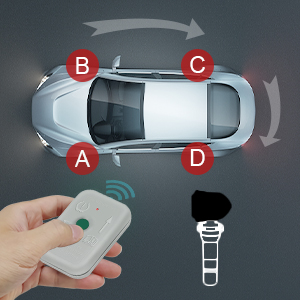 How to use TPMS19 sensor tool?
1. Set the car in TPMS learning mode. (car horns twice)
2. Starting relearn process from left front tire, point antenna on correct position. Press & hold power button. Once the speaker chirped, move to the next tire.
3. Follow this order to rest TPMS sensors: Front left, front right, rear right, rear left.
4. After all sensors reset, the car horns twice means TPMS re-learn finished.
Tips for tpms tool:
[1] Please make sure antenna fit in CORRECT position.

[2] Do tire reset outside instead of in the garage.

[3] Position of tires is also important, Front tires have to be straight

[4] Sensors should be original OEM sensors which well programmed.

[5] After testing a tire, turn device off & press the launch button again to activate the next one.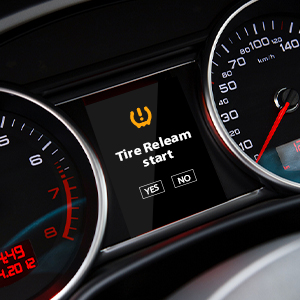 How to get into TPMS re-learn mode?
1. Make the gear in P position.
2. Ignition switch to OFF, press and release the brake pedal.
3. Turn ignition switch from OFF position to RUN position 3 times and end at RUN position.
4. Depress and release the brake pedal and Ignition to OFF position.
5. Ignition goes from OFF position to RUN position 3 times and ends at RUN position.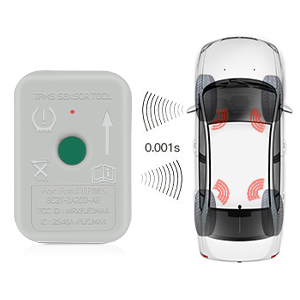 Easy and Fast
Equipped with Button Battery,Use it directly without any other tools. Easy to use, activates the individual TPMS sensor with the press of one button.
Normally battery life can support 3 to 5 years of use,if you do not use it often, the battery can support it for more than 5 years.
What's More: You could also replacment the battery in TPMS19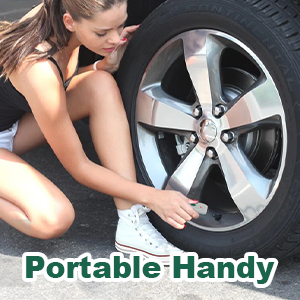 Do It Yourself!
Small device, powerful function. With this simple device, you can easily relearn your Ford TPMS by yourself instead of go to dealershop, save you lots of bucks!