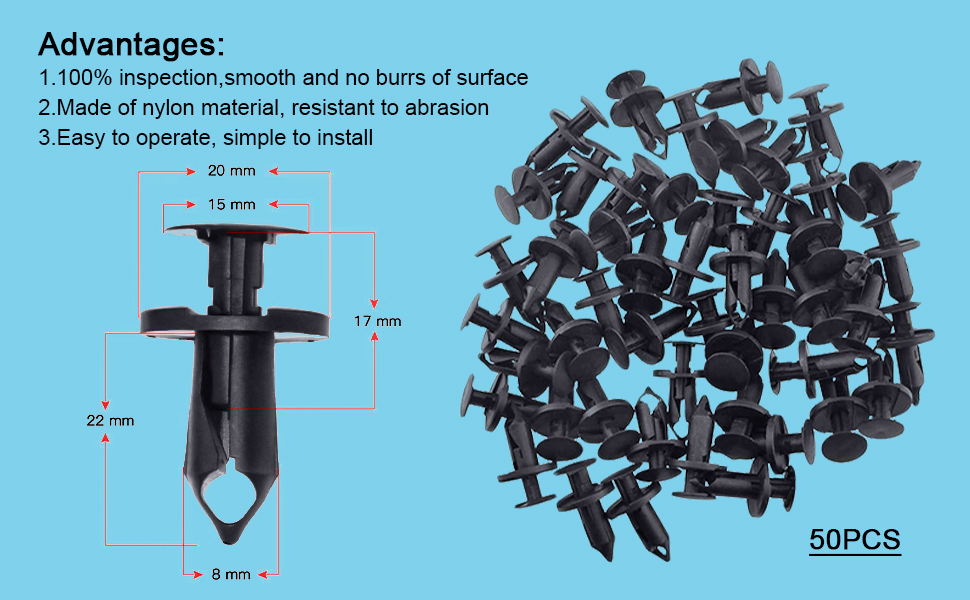 The raw materials of nylon rivet clips we sell are made of nylon,Nylon has the advantages of light weight, high hardness, abrasion resistance, creep resistance, chemical corrosion resistance, etc., these parts have little metal abrasion, reduce the amount of lubricating oil, and enhance the service life of the parts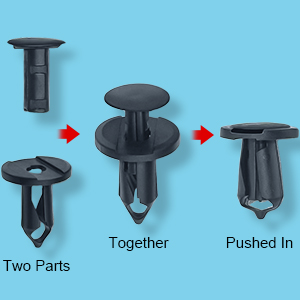 How to use the nylon rivet clip?
Check the hole size of your car, make sure the hole size is 8mm.

Remove the old clips with a remover tool from your car, very easy to install and remover easier with a rivets remover tool ( tool not included).

Put the two parts of the new clips together

Push the clips into the hole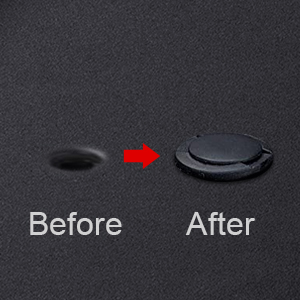 About 8mm Nylon Rivet Clips
Commonly used for fitting side skirt, bumper, car fender, door trim panel, interior trim panel and various trim panels,Radiator yoke, fender & bumper shield retainer,and they can be used on cars, truck, motorcycles, buses, trains, planes, caravans, etc.