OBD2 Extension Cable OBDII Male to Female Extension Cable OBD2 16 Pin Flat Ribbon Extension Cord Universal OBD2 Car Diagnostic Extension Cable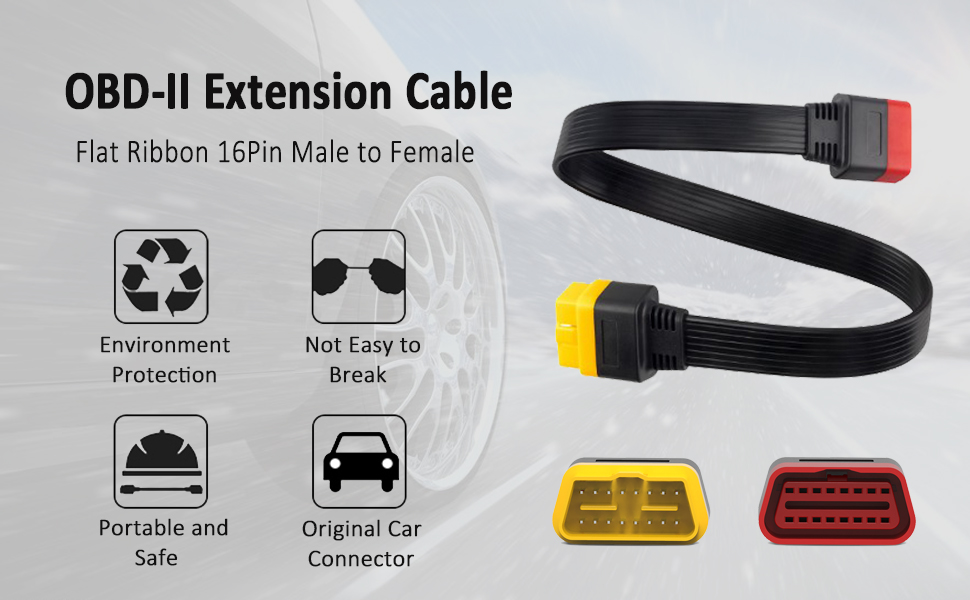 OBD2 16Pin Male to Female Extension Cable
Reduce the wear and tear on the OBD connector of your vehicle, and make it easy to access by using a flexible flat ribbon OBD extension cable and put your OBD device exactly where you want it. It's a perfect solution if your vehicle's OBD2 connector location is hard to reach.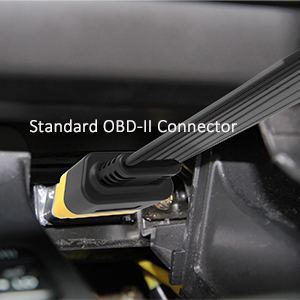 Extension
Protect the OBD II connectors of your car and device, and make the car's OBD connector easy to access by using. 36/60cm long extension cable will not occupy the place, and can achieve the effect of extension.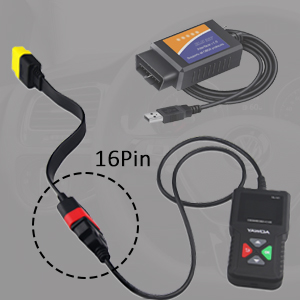 Wide Applications
Compatible with all kinds of OBD2 diagnostic tools with a 16 pin socket. Direct pass through on all 16 Pins and supports all standard OBD2 protocols including CAN.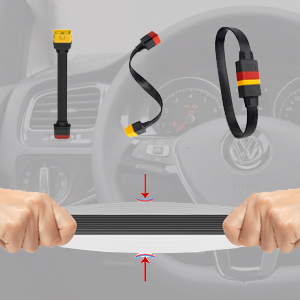 Flexible and Durable
The flat ribbon extension cable is made of high-quality PTU material and craftsmanship, which is built to last and can be bent at will.