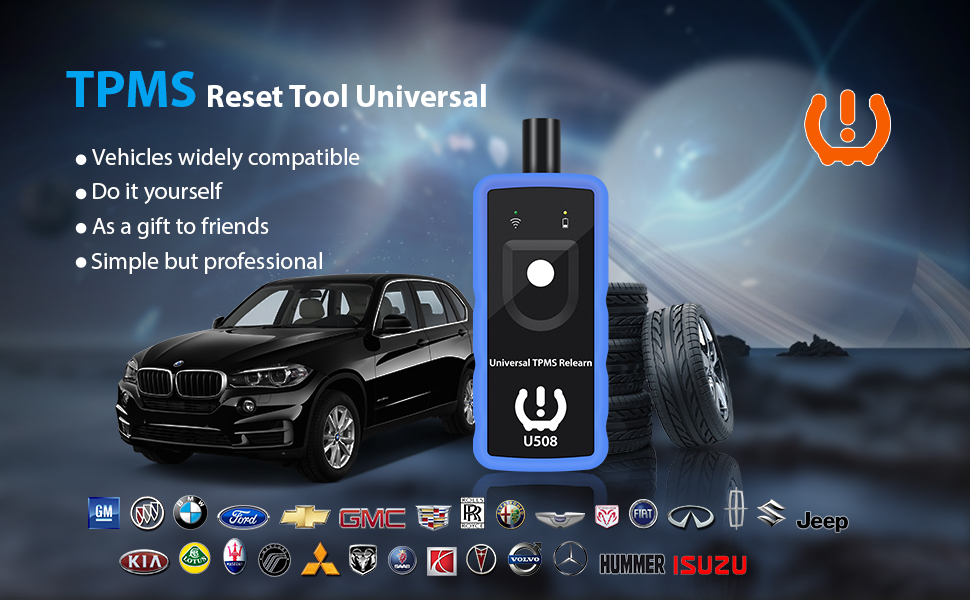 Works on most vehicles equipped with 315/433 MHz , PLEASE CHECK THE EXACT CAR MODEL LIST to confirm whether your car compatible with U508 tpms tool, More car models will be updated after being tested!!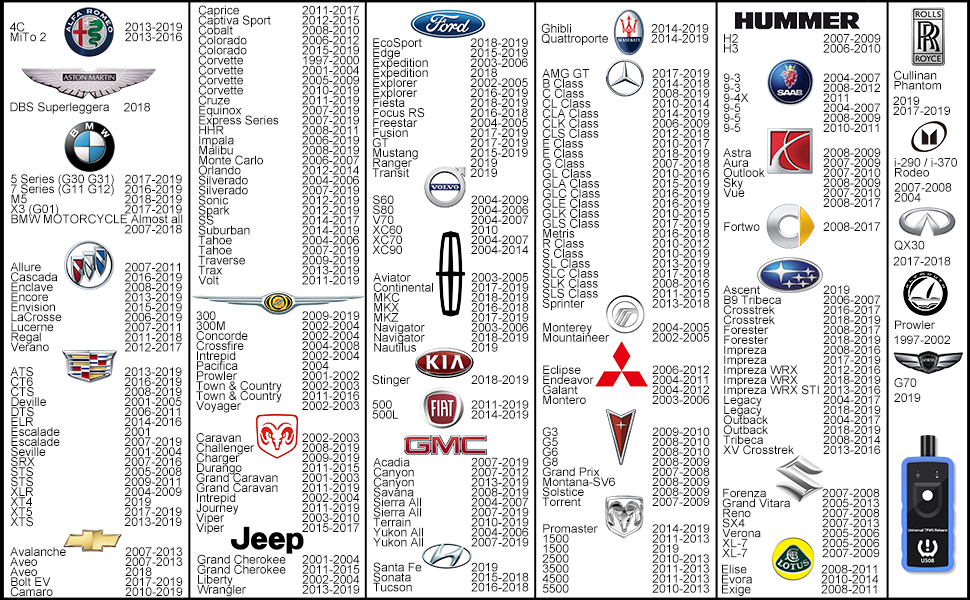 NOTES ! !
This U508 tpms relearn tool supports more than 200 styles of cars, and each car has a different way to enter the learning mode. The following is how the car enters the learning mode, or PM.
You can successfully enter the learning mode by referring to the user manual of the car.

You can go to various platforms to learn to download videos, or you can successfully enter the learning mode.

After Subaru uses obdii products to enter the learning mode, it needs to be reset with our U508. You can also PM to send you how Subaru entered the learning mode.
When do you need this U508 tpm activation tool ?
New TPMS sensors installed, letting air out or adding air in to the tire couldn't make the system recognize new sensors.

When tire pressure indicator light ON, after the maintenance performed, the tire pressure needs to be reset to turn off the TPMS light.

Exchanging the winter tires or Summer tires.TPMS needs to be reset.

Low tire pressure or leakage /replacement or installation of tire pressure monitoring equipment / tire replacement, sensor damage, etc. After those problems solved, TPMS needs to be reset.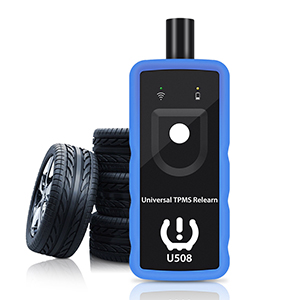 Tips:
9V battery should be in good condition, NEW & fully charged.

Please make sure antenna fit in CORRECT position.

Do tire reset outside instead of in the garage.

Position of tires is also important, Front tires have to be straight.

Sensors should be original OEM sensors which well programmed.

This U508 is for tire sensor reset, but sensor programming is not possible.

It won't work if you've purchased aftermarket sensors with wrong frequency.