BF-200 Brake Fluid Tester is a convenient automotive tool,universal fit for most vehicle.High precision to test DOT-3, DOT-4, DOT-5.1 brake fluid.Test the car brake fluid quality quickly , which can remind you to change the brake fluid.Only takes seconds to know the results,very easy to use.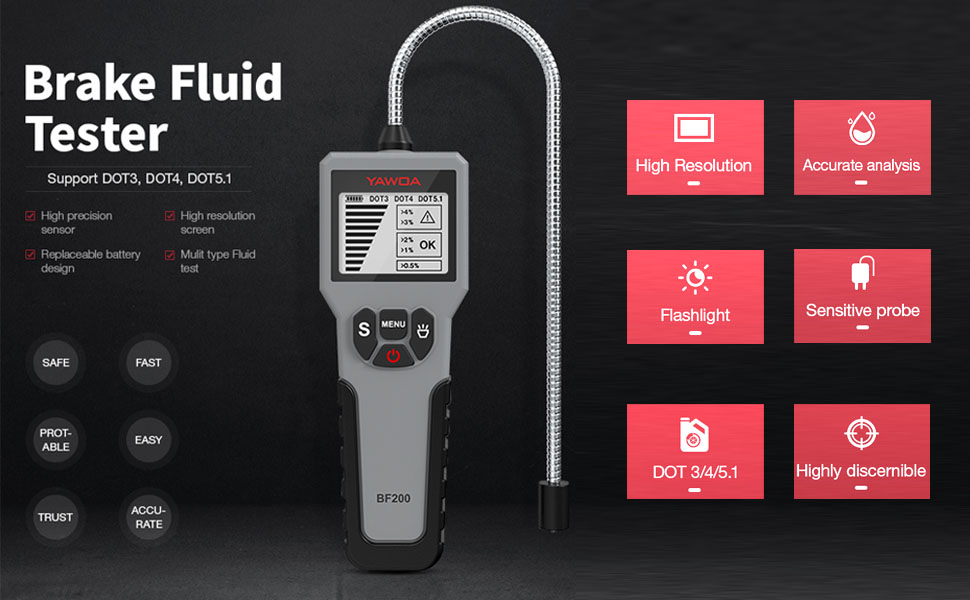 Why We Must Have Brake Fluid Tester (BF-200)?
Brake pressure was transmitted by brake fluid, the pressure transmission will be out of function once brake fluid including too much water. In order to safe-driving,we must test water ratio scale in brake fluid regularly. The brake fluid tester helps us do current maintenance, make sure we drive in safe condition.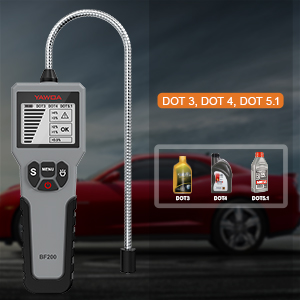 DOT 3 / 4 / 5.1
Support multiple types of brake fluid in one tool.
Check the health status of DOT-3, DOT-4, DOT-5.1 brake fluid and most synthetic brake fluids.
Convenient for personal use and broadly applied in individual workshops, repair factories and dealer workshops.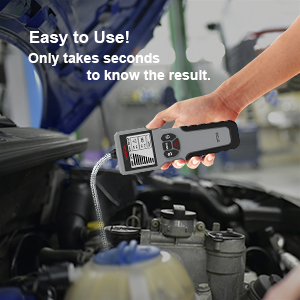 How To Use ?
1. Install 2 AAA 1.5v batteries at the back of brake fluid tester.(battery not included)
2. After inserting the battery, press POWER button to turn on the tester, the LCD display lights turn on indicates the product self-test is successful.
3. Press MENU button,it will recycle from DOT3 to DOT4 to DOT5.1 on the display. Select the brake fluid model of your vehicle.
4. Put the goose neck probe into the brake fluid and see the data on the display.
5. According to results to find out the status of brake fluid.
Indicator Results:
0.1% - 0.5% High Purity (Good)
1.0% - 2.0% Status Is Acceptable (OK)
3.0% - 4.0% Need To Replace (Dangerous)
Tips:
In order to insure braking performance, it's recommended when measuring the index to reach the range of ≥3%,please change the brake fluid in time to protect driving safety.
CAUTIONS!!!
1. Please select corresponding brake fluid model to test. Non-correspongding model will cause inaccuracy.
2. After using,please clean the probe and avoid any retention of stains that affect the next test.
3. If not use for a long time, best to remove all batteries and store in a dry place at normal room temperature.
Product Details

High Resolution Screen
Display the clear test result even in the dark night,as well as in the brightest day.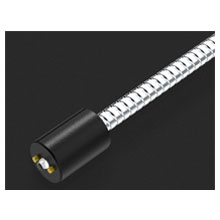 High Sensitivity Probe
With advanced high-quality sensor,it is highly sensitive and quick to respond ,convenient to use.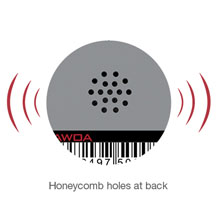 Sound Alarm
When the moisture content of the brake fluid is detected to exceed the standard, alarm will be
sounded to replace the brake fluid.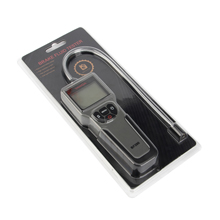 Package Includes
1 x Brake fluid tester
1 x User manual card (in English)